Hot Picks:



View ALL NEW products

Soccer Goalkeeper Gloves:
If you are looking for soccer goalie gloves... you have come to the right place!! Whether a beginner or professional, we offer gloves for all abilities in every price range from all the top brands. As vendors release new glove models throughout the year, they will be listed here and available for immediate purchase / shipment.

A brief history of soccer goalie gloves:
Although no reference to gloves exists in the original 1863 "Laws of the Game," the first known patent for goalie gloves was granted in 1885 to William Sykes, a british soccer ball manufacturer. Far ahead of his time, his basic leather glove design even featured a layer of rubber for protection and shock absorption -- a predecessor to today's latex foam palms.
However, widespread use of gloves would take another 90 years! Some early soccer pioneers may have sported some sweet woolen mittens or gardening gloves, but this is undocumented. Amadeo Carrizo is credited as the first mainstream goalkeeper to wear gloves in the 1940s for his Argentine club, River Plate, with mixed results: the gloves reportedly became muddy / heavy / slippery in wet conditions... yikes!
Glove use grew in popularity throughout the late 1960s and early 1970s. However, it took soccer specialty glove designs from vendors like Reusch, Sondico and Uhlsport to facilitate widespread glove use by professional and amateur goalkeepers alike.
Opposed to the rudimentary design of the first gloves, technology drives modern glove design with dynamic engineering, advanced synthetic materials / latex, finger protection spines, innovative negative / finger roll cuts and glove models specifically designed for just about every playing condition: wet, dry, hard ground, hot weather, cold weather, etc!!
Did you know?
The most expensive gloves feature the best grip on the ball, however, this means they usually wear out faster than cheaper models! We recommend using an inexpensive glove for training / practice and save the expensive gloves exclusively for matches.
Gloves used during indoor soccer and / or on turf fields reduces product life expectancy due to the high volume of shots in the indoor game and the highly abrasive nature of turf (think "turf burn.")
Like soccer footwear, proper goalie glove maintenance will extend merchandise life and performance so keep them clean, dry and rotate multiple pairs, especially during high volume play.
Regardless of cost / style / brand of glove, fit and comfort is the most important factor when choosing a goalie glove.




---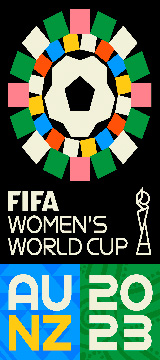 adidas Mexico Lozano #22 World Cup 2022 Jersey (Home 22/24)



adidas Copa Pure.1 Firm Ground Soccer Shoes (Core Black)



Nike Tottenham Hotspur Soccer Jersey (Home 23/24)



Nike USA USWNT Womens 4 Star Soccer Jersey (Away 22/23)