Hot Picks:



View ALL NEW products
The sizes listed below are the average size conversions for most Puma footwear models.
Specific sizes may vary by manufacturer and/or style. For example, most Nike footwear models tends to run about one-half size smaller than most Adidas footwear models: Nike U.S. size 8 = Adidas U.S. size 7.5
SoccerEvolution.com accepts no responsibility for shoes that do not fit properly -- the charts below are simply provided to assist customers with their final sizing decision. The final sizing decision is the responsibility of the customer.
Feel free to email us with specific sizing inquiries: products@SoccerEvolution.com.
Puma Men's Footwear
Size Conversion

US

UK

European

Centimeters

6

5

38

24

6.5

5.5

38.5

24.5

7

6

39

25

7.5

6.5

40

25.5

8

7

40.5

26

8.5

7.5

41

26.5

9

8

42

27

9.5

8.5

42.5

27.5

10

9

43.5

28

10.5

9.5

44

28.5

11

10

44.5

29

11.5

10.5

45

29.5

12

11

46

30

13

12

47

31

14

13

48

31.5
Men's to Women's (average)
U.S. Size Conversion

Men's

Women's

3.5 / 4

5

4 / 4.5

5.5

4.5 / 5

6

5 / 5.5

6.5

5.5 / 6

7

6 / 6.5

7.5

6.5 / 7

8

7 / 7.5

8.5

7.5 / 8

9

8 / 8.5

9.5

8.5 / 9

10

9 / 9.5

10.5

9.5 / 10

11

10 / 10.5

11.5




---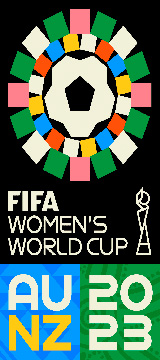 Nike Zoom Mercurial Superfly 9 Pro FG Shoes (Black/Volt)



Nike Womens USA Alex Morgan #13 USWNT Jersey (Away 23/24)



Nike Barcelona Lewandowski #9 Soccer Jersey (Away 23/24)



Nike Youth Paris Saint-Germain PSG Soccer Jersey (Away 22/23)