USWNT Soccer: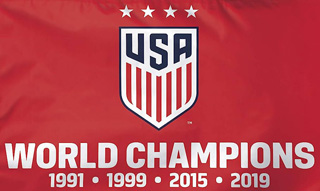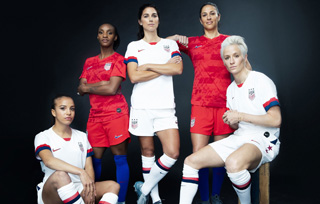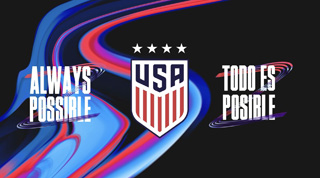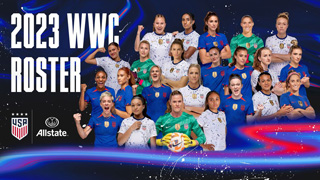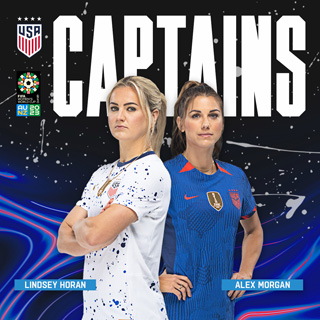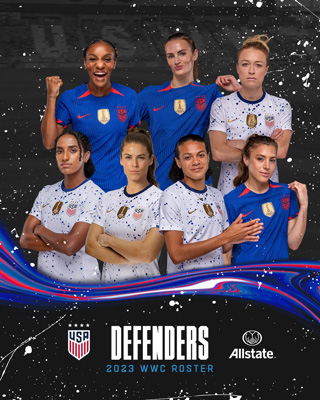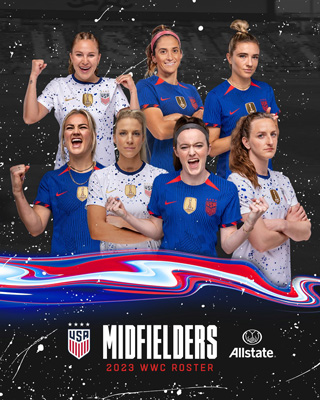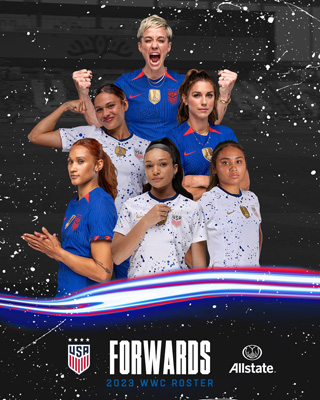 The United States Women's National Team (USWNT) represent their country in elite biological female soccer competitions worldwide, including the Women's World Cup held every 4 years. These professional athletes train their entire lives to qualify for the prestigious USWNT squad!
USWNT Brief History:
Founded: 1983; First Match: 08.18.85 (1-0 loss to Italy in Italian Mundialito tournament)
First World Cup: 1991 (Guangdong, China)
World Cup Titles: 1991, 1999, 2015 & 2019!
WWC 2019 FINAL: USA 2:0 Holland (07.07.19) -- USWNT Win Their 4th Star... CONGRATULATIONS!!
USWNT WWC2023 Schedule:
- USA 3:0 Vietnam (07.21.23 @ 9pm ET)
- USA 1:1 Holland (07.26.23 @ 9pm ET)
- Portugal 0:0 USA (08.01.23 @ 3am ET)
- SWE 0:0 USA (PKs SWE 5:4 USA) -- Key PK misses by Rapino, Smith & O'Hara help Sweden advance on penalties and USWNT suffer earliest ever WWC exit... OUCH!!

Top Rivals: Japan, Germany, England, Sweden, China, France
Top Current & Past Players: Alex Morgan, Sophia Smith, Carli Lloyd, Mia Hamm, Abby Wambach, Trinity Rodman, Rose Lavelle, Megan Rapinoe, Julie Ertz, Julie Foudy, Kristine Lilly.
USWNT Did You Know?
The FA ban on women's soccer was eliminated in 1971!
USWNT has competed in EVERY Women's World Cup
USWNT is the defending WWC 2019 Champion & favorite entering WWC 2023!
Most matches / caps: Kristine Lilly (354)
Most career goals: Abby Wambach (184)
Since the 1600s, Native Americans played a form of soccer called Pasuckuakohowog ("kicking ball sport")