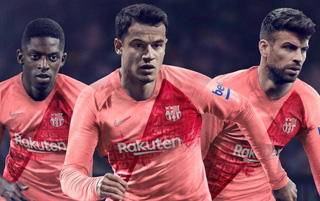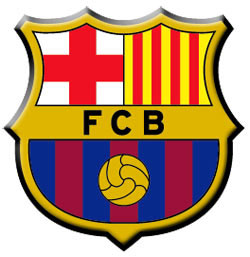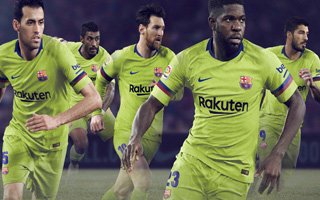 Futbol Club Barcelona is a world renowned soccer club playing in the Spanish professional league, La Liga. Referred to as Barcelona or simply Barça by fans.
Founded: November 29, 1899 in Barcelona, Spain
Home Stadium: Camp Nou (constructed in 1957)
Nicknames: Barça, Blaugrana
Top Rival: Real Madrid
Titles: 5 UEFA Champions League, 25 La Liga and literally dozens of other titles won.
Current Top Players: Lionel (Leo) Messi, Luis Suarez, Philip Coutinho, Ousmane Dembele, Gerard Pique, Sergio Busquets.
Did you know?
Current crest dates back to 2002, but is symbolic of Barcelona's history. Top Left: The Saint George Cross. Top Right: La Senyera, the Catalan National flag. Bottom: Red & claret blaugrana colors debuted in 1900.
Most matches: Xavi (767)
Most goals: Leo Messi (600+!)
Barcelona ended its boycott of corporate sponsorship in 2011.