Hot Picks:



View ALL NEW products
USA Soccer / USMNT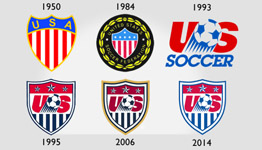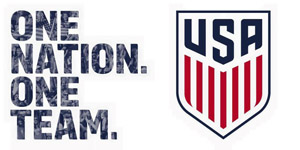 USA Men's National Team (USMNT) & USA Women's National Team (USWNT) represent the USA in elite soccer competitions worldwide. These players train their entire lives to qualify for these prestigious squads. SoccerEvolution.com proudly offers official Nike USA, USMNT & USWNT soccer gear including soccer jerseys, jackets, training gear & equipment.
USA / USMNT Soccer Brief History:
Founded: 1884 (USA 0:1 CAN; played in Newark, NJ)
First World Cup: 1930 (Uruguay)
Best World Cup Finish: 3rd place (1930 Uruguay)
Nicknames: The Yanks, The Outlaws, Stars & Stripes
Top Rival: Mexico
Current Top Players: Christian Pulisic, Jozy Altidore, Bobby Wood, Clint Dempsey, Michael Bradley.
USA / USMNT Soccer Did You Know?
USMNT took a 40 year break from the world cup (1950 - 1990!)
Most matches: Cobi Jones (164)
Most goals: Landon Donovan (57)
The American Soccer League (ASL) operated from 1933 - 1983
Since at least the 1600s, Native Americans played a form of soccer called Pasuckuakohowog ("kicking ball sport")
As of 2017, there are an estimated 20 million soccer players in the US.





---



Nike USA Breathe Squad Soccer Training Jersey (Navy 18/19)



Nike Youth Superfly 6 Academy MG Soccer Shoes (Black)